Mallorca: Honeymoon in Spain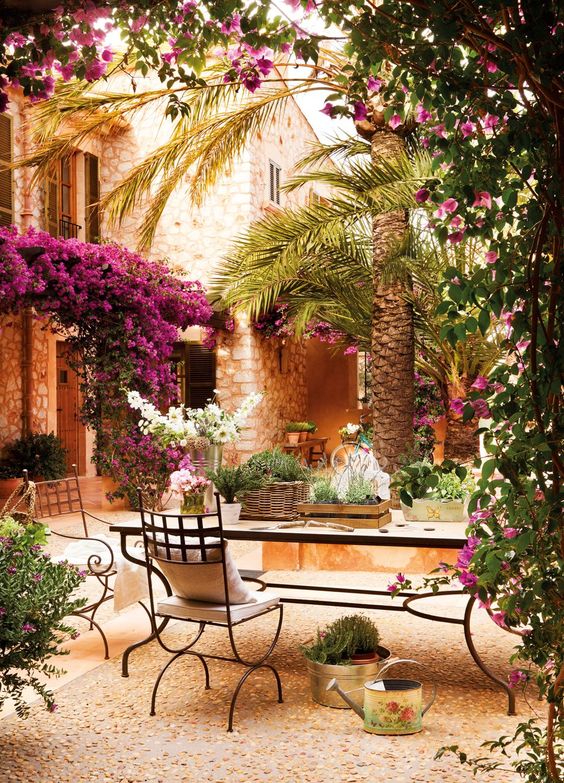 Mallorca is the biggest Spanish island and part of the Balearic island group, an archipelago off eastern Spain in the Mediterranean and totally Caribbeanesk. It's just a 45 minutes (!) flight from Barcelona or 7 hours by ferry boat. The island is known for its amazing weather, relaxed atmosphere, white sandy beaches, turquoise sea and lovely restaurants with amazing food! Point being, it's a phenomenal honeymoon destination.
Warning! You might find yourself intoxicated by the beauty of this island. Mallorca has romantic bounty-like bays with palm trees, pearly white beaches and crystal clear waters that stretch out in striking contrast to the almost intimidating cliffs and towering mountains. How more honeymoon perfect would you like it to get?! You will find amazing hotels, resorts and private villas. And if you are looking for a bit of an adventure in between all the honeymooning, there are caves with underground lakes and lots of secret beaches that are only reachable by foot. However, if you didn't pack your hiking boots, you could also hire a boat or yacht to discover hidden beaches and bays. No worries if you aren't quite the sailor yourself, all boating companies will have the option to hire a private skipper to assure you the perfect honeymoon boat trip.
Palma de Mallorca is the capital city of Mallorca and situated on the South coast of the island. It's a beautiful old city with a maze of narrow cobbled streets that call for romantic honeymoon strolls under a starry lid sky. The famous Catalonian Gothic cathedral of Palma overlooking the sea is a must-visit and landmark of the city. Daytime strolls will lead you to buzzing street markets, small boutiques, lush courtyards and lovely restaurants where lunches might linger long into the afternoon.
Look at the beautiful pictures of Mallorca and decide for yourselves: https://es.pinterest.com/search/pins/?q=mallorca&rs=typed&term_meta[]=mallorca%7Ctyped