Flower Girl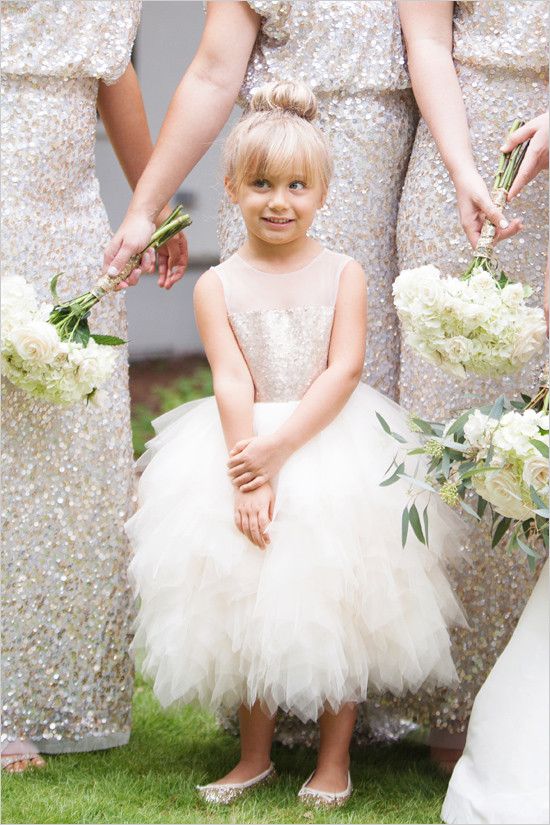 Flower Girl on your wedding! Ofcourse you would like to include as many nearest and dearest people as possible when planning your wedding. Sisters, best friends, brothers and childhood friends are often the chosen ones to fulfill their parts as bridesmaids, groomsmen, best man and maids of honor. At some point during the wedding planning process, you will also need to decide who will be your flower girl or flower boy! She/he will play an adorable role within any traditional wedding ceremony. This post offers some valuable tips on how to pick your flower girl.
Usually a flower girl is between the ages of 3 and 10 and she's most likely directly related to either the bride or groom. Think little sister, niece or cousin. Of course it could also be the daughter of one of your closest friends. The flower girl will carry a little basket of flower petals that she will scatter along the aisle right after the bridesmaids made their entrance and before the bride walks the isle.
If your family has more suitable candidates then no worries! You can totally have more than one flower girl included in your wedding and this might actually make it less scary for the girl. Being the center of attention could be a bit stressful.
On the big day it's a good idea to seat the flower girl's parents on the aisle, near to the front so that the girl will have familiar faces to focus on. But most importantly, make sure to take some extra time to explain her role within the wedding ceremony so that she knows what's expected from her and that she will have lots of fun doing it. To add to that fun, she gets to wear a beautiful little princess dress (preferably white) which will make her feel special and will assure loads of aww's and ahh's from your wedding guests!
Adorable Flower girls on Pinterest:
 https://es.pinterest.com/search/pins/?rs=ac&len=2&q=flower%20girl&etslf=6088&eq=flower%20girl&0=flower%7Cautocomplete%7C1&1=girl%7Cautocomplete%7C1